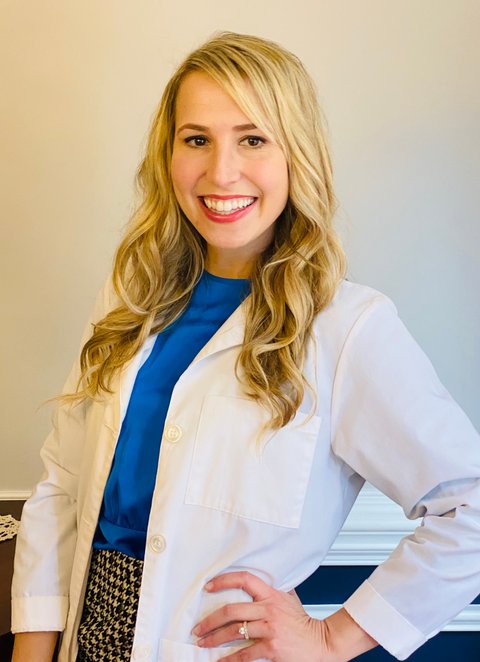 Dr. Anna Lukic
Dr. Anna Lukic was born in Charlotte, North Carolina and can say she is a proud native of the area (a rarity these days). She attended David W. Butler for high school and for college she decided to attend a school out-of-state, Case Western Reserve University (CWRU) in Cleveland, Ohio. During her time at CWRU, she completed her Bachelor of Science in Nutrition and Master of Science in Biology with a concentration in Microbiology.
Afterwards, Dr. Lukic went on to complete her D.D.S degree. She finally returned back home to North Carolina. She attended dental school at the University of North Carolina at Chapel Hill and obtained her Doctor of Dental Surgery degree in 2014. During her training, she partipated in extramural rotations in public health clinics in both Wilmington, NC and Atlanta, GA. She enjoyed her time in Chapel Hill and quickly became a basketball fan. Go heels! Her favorite color became Carolina Blue, which you can see throughout our office.
Dr. Lukic is an active member of the American Dental Association and the North Carolina Dental Society. She attends numerous continuing education courses in order to provide her patients with the most state-of-the-art dental treatment options and technologies. She has attended courses in cosmetic dentistry and is a certfified Invisalign Provider.
Dr. Lukic sees patients of all ages and enjoys forming relationships with her patients and their family members. She is compassionate, patient and always willing to make sure her patients are getting the best treatments specific to them.
In her free time, Dr. Lukic enjoys spending time with her husband, Steve, and son, Thomas. She also enjoys traveling to different countries and experiencing different cultures as well as simply enjoying Carolina bluest skies.