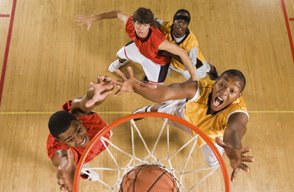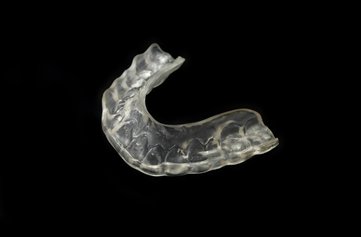 Night Guards and Sports Guards
Why would I need a Night Guard?
If you wake up with jaw pain, headaches or tooth pain you may be suffering from bruxism and you may need a night guard. According to the American Dental Association, 10-15% of Americans suffer from Bruxism. Bruxism is clenching or grinding of teeth which can cause permanent damage to teeth if left untreated and can cause significant pain the jaw muscles and joints. Symptoms can include: clenching/grinding at night, jaw clicking, jaw pain/swelling, and a grinding sound at night. One common treatment, is a nightguard.
Night guards are mostly worn during the night while sleeping. They protect your teeth from grinding together and helps prevent against future wear, chips, or muscle soreness.
Are there different types of Night Guards?
There are different types of night guards that are prescribed according to your symptoms. They come in various sizes, forms, and even colors! Please schedule an appointment today to discuss getting a custom made night guard.
Sportsguards
Sports guards and night guards are made to protect teeth but a sports guard is specially made for athletes. Sports guards can withstand sudden impacts and forces so that teeth and lips are protected during these injuries. Sports guards are generally made using a softer material than night guards and you can often incorporate your team colors into the design of your sport guard!
What is the appointment like?
Night guards and sports guards are usually made in 2 appointments.
Your first visit:
The first visit involves a thorough exam by Dr. Lukic to determine what type of night guard/sports guard is right for you. After options are discussed and a plan is made, impressions are taken. Our team will provide you with a complete list of options of color choices for your appliance so that you can pick to your choosing.
Your second visit:
Your appliance will be ready for delivery and we will make any adjustments needed at this time. At home care will be given to you during this appointment.
Please schedule an appointment today if you think you may need a night guard or sports guard. Our friendly staff will answer any questions or concerns you may have.